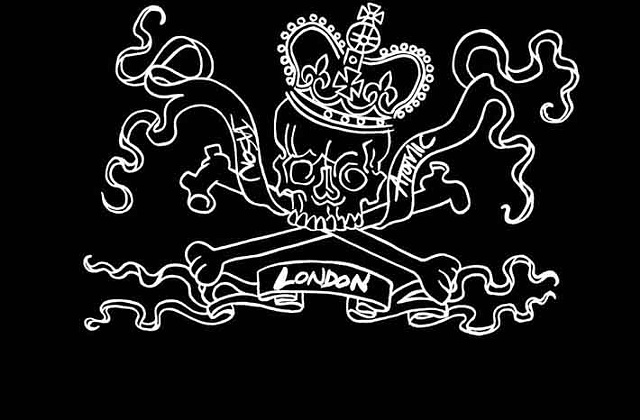 From London to Tokyo, New York or Berlin Jason Atomic is a familiar face in a variety of subcultures.
Despite a background in comix he discovered real life to be more interesting than fiction and began a documenting the freak icons of the underground art, music and club scenes in his colourful energetic paintings and sketchbooks.
Says Atomic:
"I'm obsessed with authenticity of line, I sketch from life & don't take my eye off the model while I'm drawing, i fix them with my stare and don't take my eyes away from them til the sketch is done. Meanwhile, my hand scratches away at my book like a robot spiderclaw.
One kid in Japan said "hebi ni niramaleta kaeru" which means basically that I reminded him of a snake mesmerising a frog... he was the frog.
"My approach to colour is more emotional, experimental, atmospheric. I love to splatter, splash and dribble, I love using layers of washes and varnishes to make the colours glow."
Atomic is the unofficial holder of the World land/speed record for portraiture, he regularly contributes text & images to a variety of magazines including The Illustrated APE.